Parent Participation
The school invites and encourages parents to make contributions of their time, talents and interests.  Parent input for additional means of participation is always welcome.  The Parent Association is a group of parents who provide support for the school by:
being an ambassador that would contact prospective or new parents
assist teachers with the distribution/collection of the Literacy Bag Program
organize parents to send in teacher requested foods or materials for a specific project
be a parent representative at school Open House
coming into the class to help with a project
planning afterschool trips
implement an emergency phone call chain.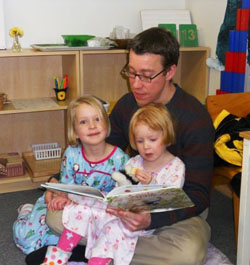 Parent Education
Montessori Information:
"A Parents Guide to the Montessori Classroom", by Aline Wolf
"The Montessori Children's House", NAMTA
"Montessori for You and Your Child", by Mary Da Prato
Contact Us
To reach Nashoba Montessori for information about our programs and classrooms, please contact us through any of the methods listed below.


Telephone
(978) 365-2555
Postal address
P.O. Box 518, Lancaster, MA 01523


Street address
725 Main Street, Lancaster, MA 01523
40 Church Street, Northborough 01532
Email
General Information: info@nashobamontessori.org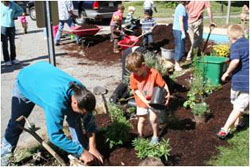 Serving local communities
Lancaster, Bolton, Sterling, Leominster, Fitchburg, Boxborough, Clinton, Harvard, Lunenburg, Princeton, Acton, Stow, Berlin, Boylston, West Boylston, Shirley, Ayer, Hudson, Marlborough, Holden, Northborough, Southborough, Westborough, Shrewsbury and Worcester.