Program Offerings – Lancaster & Northborough
(Sept-May)
Lancaster
Early drop off:      8:15-8:50
Half-day session:    8:50-11:45
Full-day session:      8:50-2:45
Northborough
Early drop off:      8:00-8:50
Half-day session:    8:50-11:50
Full-day session:      8:50-2:50
Lancaster & Northborough
Kindergarten / Firstie Program
5 Morning Sessions + Tue/Thu extended day
Additional extended days available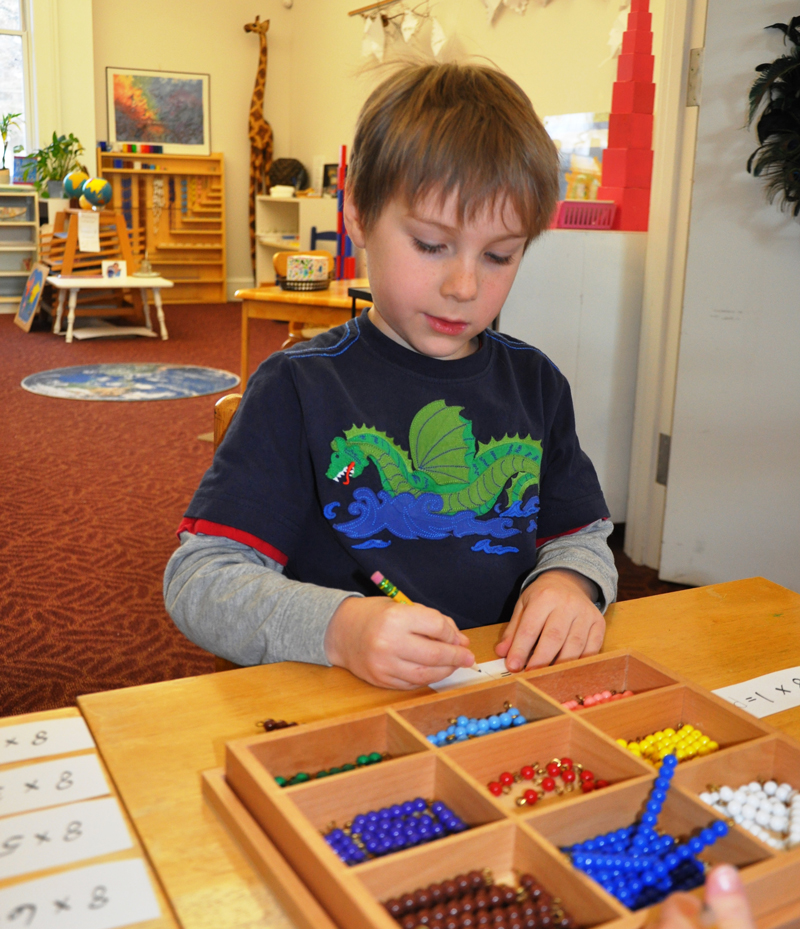 PRESCHOOL PROGRAM
Serves children ages 2.9 years- 5 years.
The first year, your child learns to refine basic social, sensory and physical skills. Your child will explore and make work choices that are of interest.
The second year lends itself to cultivating the beginnings of leadership and role modeling for the younger students.
The exciting third year (Kindergarten) culminates as a leadership year. Your child will continue to practice and expand upon, the many skills gained through the 3 year cycle.
KINDERGARTEN
Serves children age 5
In a Montessori environment, the emphasis is on individual growth which allows for cognitive development based on a firm foundation of sensory and motor skill training. This foundation makes the transition into the more advanced academic work so much easier for your child. This transition occurs naturally during the kindergarten year in a Montessori environment, and it occurs without stress or pressure of extrinsic praise.
Advanced work as a child is ready
Field trips
African Drumming
Yoga
Play Performance
Community service projects
First Grade Prep. Program (Firstie)
Serves children age 6, combined with the Kindergarten Group
Repetition of the Kindergarten year builds mastery and confidence. Your child may have a late summer birthday or may simply need another year to develop before entering the rigors & expectations of First Grade.
This is an opportunity for your child to continue challenging themselves at their level & pace. Rich curriculum topics, hands-on learning, small group size and further occasion for leadership and self-confidence building.